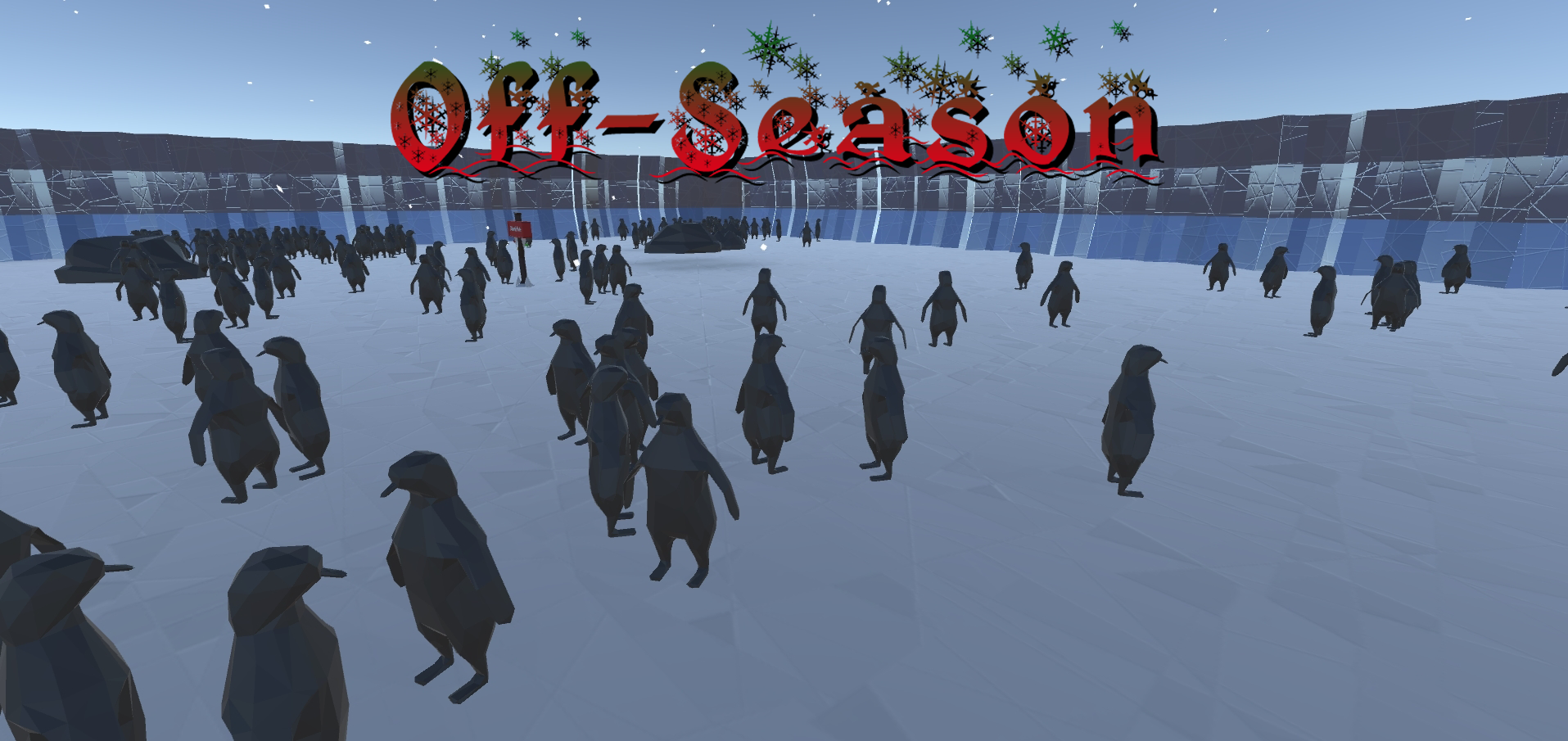 Off-Season
A downloadable game for Windows
How does Santa fund his massive annual Christmas present operations? By hunting Penguins and selling their hides. Play as Santa in his off-season and see much money you can make to fund next year's Christmas.
This game was made in 48 hours for the 48 Secret Jam December 2017. I did all of the programming and audio, and the art was done by Nathan Wolfe. We ran into a fair few issues in development so this is not polished at all, and not very close as a game to the result we originally envisioned. None the less, we hope you enjoy.
Tips
- Don't aim direction over the penguins, line up your aim with their direction.
Controls
WASD - Move
Mouse Movement - Aim
Left Click - Shoot
Known Bugs
- The light does not reset when you reset the game.
- Aiming issue when mousing over colliders.
Install instructions
Download 'Win_OffSeason_v1.0.zip'.
Extract the files to the destination on your computer of your choosing.
Run 'Off Season v1.0.exe'.