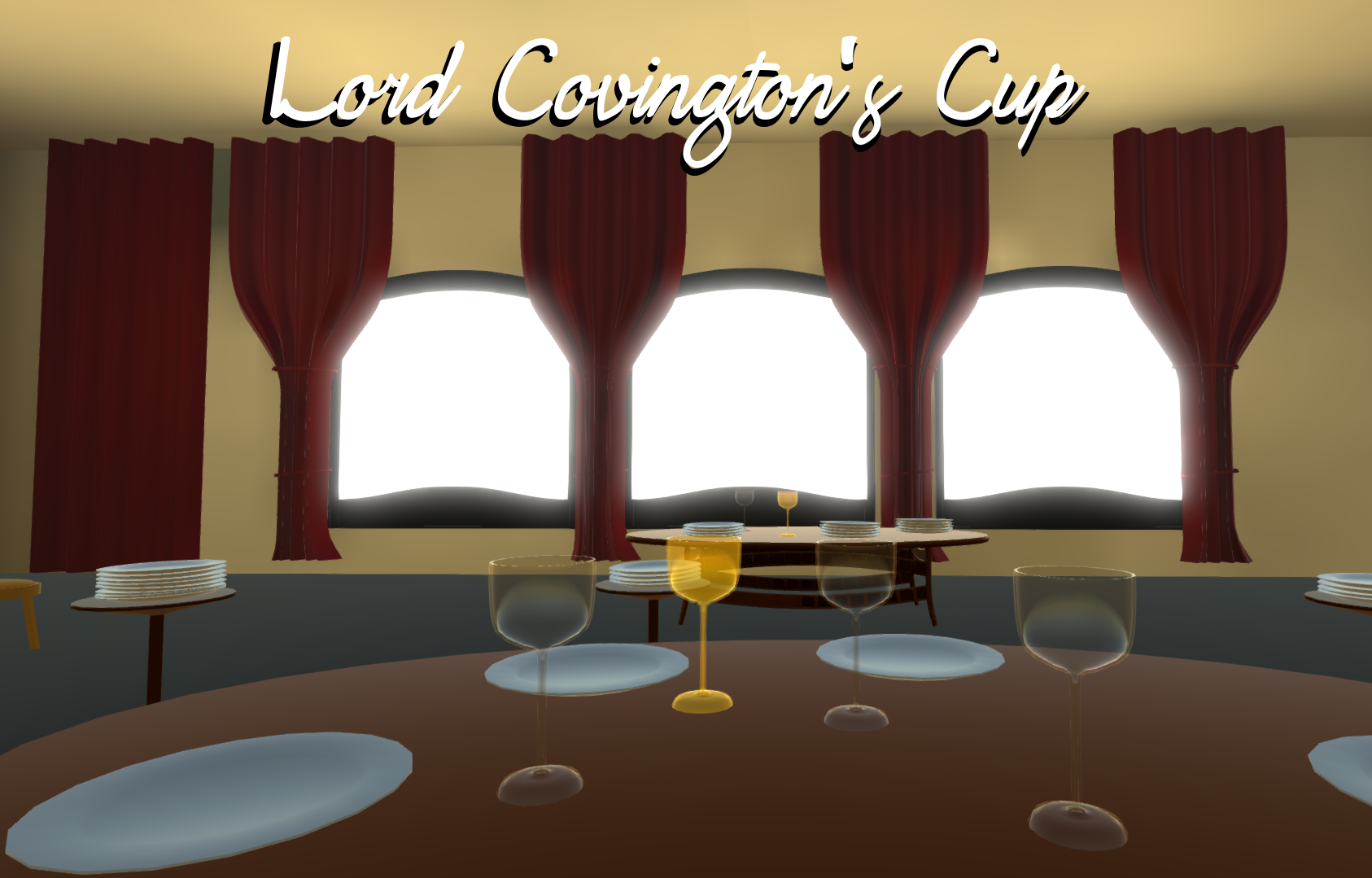 Lord Covington's Cup
A downloadable game for Windows
In this game the aim is to retrieve your lord's most prized dishes and bring them to him. This was made as part of the Ludum Dare #40 game jam, in 72 hours. There's a lot more we would have liked to have done differently and changed about the game, but this works as a prototype. This is the first game jam that I have participated in with my good friend, Jaime Smith of RangePlusOne. I did all the programming, and he did pretty much everything else!
Sorry in advanced for the loooooong waits between the last couple of levels. Should have added in a loading screen.
W/A/S/D - Movement
Left Ctrl - Crouch
Spacebar - Jump
'E' or Left Mouse Button - Pick up object
Right Mouse Button - Throw object
'R' - Recenter object
Controls are also in the pause menu in game, we hope you enjoy the game. Please leave us some feedback! We may even release an update for the game in the near future.
Known Bugs
Objects will fall over and break upon level load sometimes.
Long load times.
Fade in bug on the first level.
Poor jump.
Cups sometimes trigger failure on final level despite not being broken.
On levels with more than one target, any object that can be carried will count as a target after the first target is brought back to the trolley. (Kind of a game-breaker, sorry :/ )
We have released an updated version which contains lots of fixes for the bugs listed above. However if you are going to rate our game for Ludum Dare #40, we strongly encourage you to download the original version and make your judgments based on that version.
Install instructions
Just download the .zip file, extract the contents to your desktop, and run the executable.
Download